Tomorrow morning, Rob and I will be boarding a plane bound for San Francisco. YAY for vacation!!!! I haven't had a vacation since I started work in January. And This is the the FIRST vacation I have planned by myself, going by myself, not with a group or with family, and paid for by my self. Well, with Rob, not actually MYSELF but you get the picture. It's my first "Independent" vacation. And I love to be independent, and I love to travel, and I've always wanted to go to SFO so needless to say, I am VERY EXTREMELY EXCITED!!! I'm really excited to be going and also to be spending the alone time with Rob, exploring a new city, sipping wine, and hiking in Yosemite. I won't be blogging while I'm there, but here's a sneak peak of our trip. I'll give y'all the update when we get back, with pics of course. :)
C U in a week or so!!!!
The San Remo Hotel, Our first stop in the City By the Bay.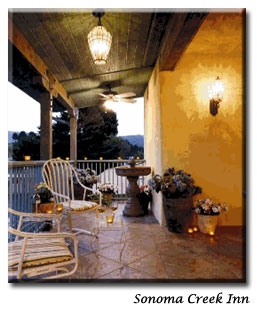 Then we hit the Sonoma Creek Inn, in Wine Country!!!

Next Stop, Yosemite National Park, staying at the Wawona Hotel!

Back to the city! Our Last Stop, the Mosser Hotel!!!