My Cousin Marin got married to my New cousin Daryl last weekend. Here are some of the pics. I'm going to add more when I get them. In the mean time, Enjoy!
First there was the Luau.
Hey look! Rob got leid! ;-)

And Brian And Stoofie too! What about me!?!?!?!

Sisterly love with leis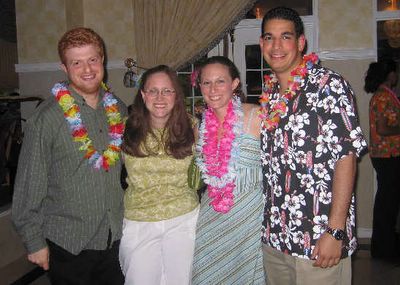 The Fab Four For a Fantistic Feast!

All dressed for a luau

Then there was the Main Event. DUM DUM DUM THE WEDDING!
Me in my blue dress, all dressed up

My BLUE DRESS!!! I love that dress.

Me and Rob. Doesn't he look so HANDSOME in his Tux?!?!?!?!?!!!!

The Levine's all dressed for a good time. :) :) :) :)

Stoofie and her Brian. How cute!

Me and Stoofie all dressed up

The Wedding aisle to the chuppah (Wedding Canopy)

The chuppah. Pretty!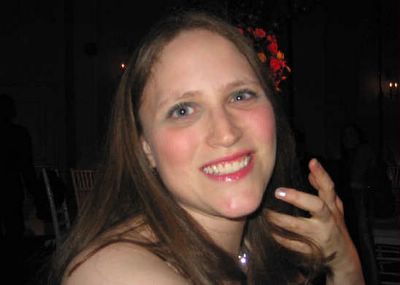 Rob caught me off guard with a close up

Me and Stoofie pretending we love each other. All smiles :)

My dad and his two gals

Me and Stoofie and the Bride and Groom, Daryl and Marin Greene. YAY! :)

Our extended cousins who we rarely get to see but love seeing when we do. YAY! :)

Me being silly at 2:30 AM in my Blue Dress :)

And That's all I have for now. More when I get them!